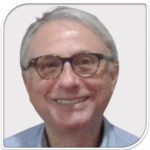 Prof. Domenico Frezza, University of Roma Tor Vergata, Italy, will introduce the Phage Therapy Congress and present the Vision and Gaps in Phage Therapy as well as the evolution in the field. 
The new and more advanced sequencing technologies allow to establish with high definition and quantitatively the presence of the phage component within a microbial community, both in healthy and pathologic conditions. It would be possible to define the changes of ratio among phages and bacteria in the two conditions.
Thanks to these sequencing approaches, is it possible to identify and add bacterial and phage species to microbiota to reproduce the so-called physiological equilibrium and reset a non-pathologic and healthy condition?
The mechanism/s underlying the conversion and proliferation of commensal microorganisms into specific pathobionts, that in definite environmental or genetic conditions can cause the disease, are not completely understood yet.
Indeed, changes in ecological conditions and a great number of causes and cofactor, such as formation of biofilm, quorum sensing with bacterial interactions, host-immune response are likely to take part to pathobiont generation. Only few studies are focused on the role of bacteria/phages interplay.
For this reason, the holistic study of phage ecology and genomics can help to address the issue of the equilibrium among bacteria and the relevant phage species. This wider approach can lead to a targeted phage therapy, which can be a tool against the risk of antimicrobial resistance (AMR) development, one of the top 10 global public health threats facing humanity, according to the WHO.
Join Targeting Phage Therapy 2023 to learn from the experience of professional speakers like Prof. Frezza.
Targeting PhageTherapy 2023
6th World Conference
June 1-2, 2023 – Paris, France