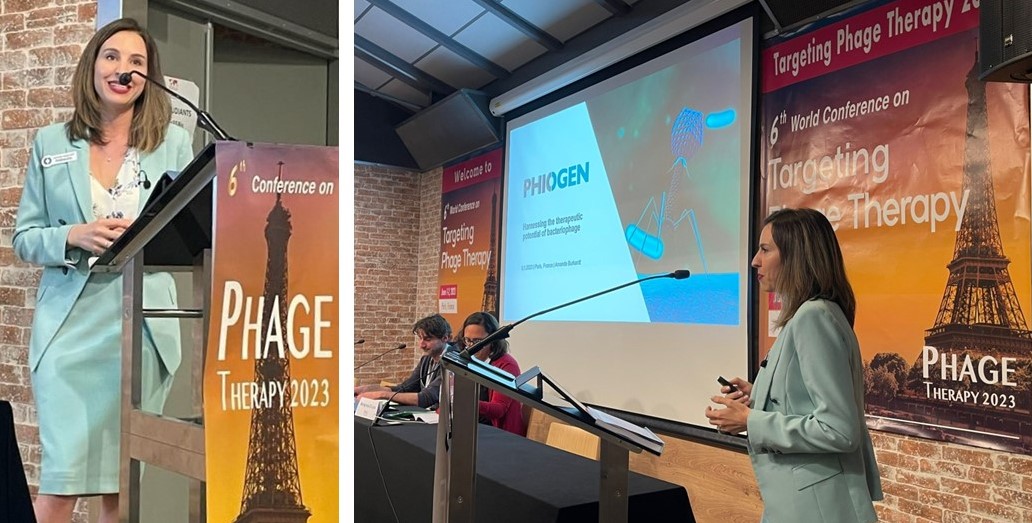 The Targeting Phage Therapy 2023 Best Scientific Contribution award was discerned to:
Amanda (Curtis) Burkardt, CEO of PHIOGEN, USA
Ms. Burkardt was awarded for creating patient ready products in a remedy ready world.
Spun-off from of one of the US's only phage therapy cores, TAILOR Labs at Baylor College of Medicine, an ambitious new biotech venture PHIOGEN has developed a world-first technology platform that mobilizes the natural power of bacteriophages to tackle critical and life-threatening infections and marks a significant medical breakthrough for countering the global threat of antimicrobial resistance.
The proprietary first-of-its-kind technology platform is able to discover and screen at-scale naturally occurring bacteriophages, singling out those with elite bacteria-fighting abilities, and directing biological changes to evolve the phages into antimicrobials that overcome resistance. This opens up a new business model for phage therapy as the group is able to create products that treat populations of people instead of on a per patient basis.
Accepting the award, Amanda said: "We must give credit to the incredible team at TAILOR Labs where none of this would be possible without their tireless efforts and the support of Baylor College of Medicine and BCM Ventures. This event has been an exceptional springboard for our launch, and I can't stress enough how this win is not just a win for us, but a win for all who are looking to push phage forward."
You can get better introduce to PHIOGEN in the Targeting Phage Therapy 2023 Replay and Abstracts Book.
---
Targeting Phage Therapy 2023 Congress
6th World Conference
June 1-2, 2023 – Paris, France