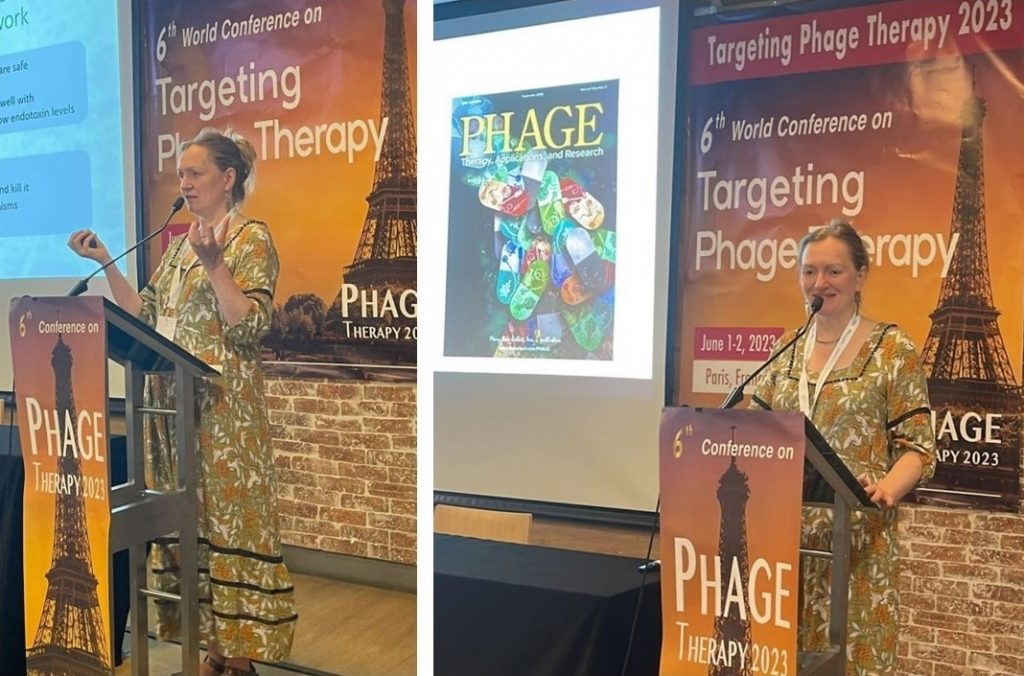 The Targeting Phage Therapy 2023 Best Scientific Contribution award was discerned to:
Martha Clokie, Professor at University of Leicester and Editor in Chief of the PHAGE Journal
Prof. Clokie was awarded for her talk on phage therapy challenges and opportunities.
In her talk, she elaborated on her team's work in an agricultural setting that has provided insights into safely efficacy and dosing, and she showcased their work on using phages to target urinary tract pathogens. She showed that while challenges remain, bacteriophage therapy offers a promising approach to addressing the problem of antibiotic resistance and improving treatment options for bacterial infections and manipulating microbiomes.
You can learn about Prof. Clokie's insightful research to benefit from her experience in the Targeting Phage Therapy 2023 Replay and Abstracts Book.
---
Targeting Phage Therapy 2023 Congress
6th World Conference
June 1-2, 2023 – Paris, France