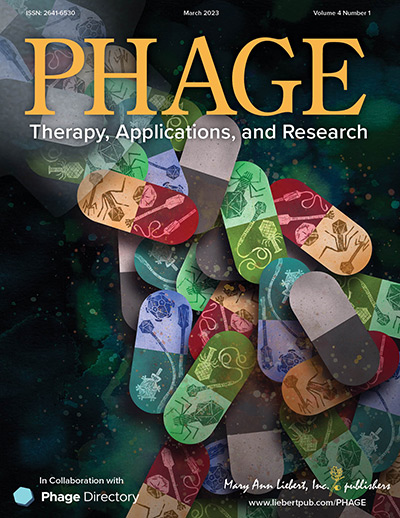 PHAGE Therapy, Applications, and Research Journal is a contributing partner of Targeting Phage Therapy 2023 Conference. 
Editor in Chief Prof. Martha Clokie from the University of Leicester will be presenting an introductory talk on  the "Challenges and Opportunities for Bacteriophage Therapy".
All the conference proceedings will be published in the journal. So make sure to submit your abstracts. Abstract submission details.
---
PHAGE Journal Discounted Subscription:
Targeting Phage Therapy 2023 participants can benefit from 25% discount on online subscription.
Visit:    www.liebertpub.com/phage/personal
Enter Group Code: PHAGE
---
You can learn more about the sessions and topics that will be covered during this year's meeting Targeting Phage Therapy here.
Targeting Phage Therapy 2023
6th World Conference
June 1-2, 2023 – Paris, France
LinkedIn | Facebook