Lytic bacteriophages in the treatment of biofilm-forming bacteria involved in prosthetic joint infections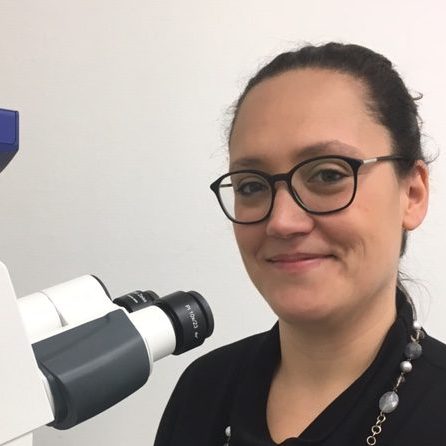 Dr. Mariagrazia Di Luca is a Medical Microbiologist. She received her PhD in Microbiology and Genetics from the University of Pisa in 2010, studying the role of a type VII secretion system (ESX-5) in Mycobacterium tuberculosis and its involvement in the virulence of the microorganism. After the PhD, she attended a five year Specialization School in Microbiology and Virology at University of Pisa, becoming Specialist in 2015 defending a thesis on bacterial biofilms in chronic rhinosinusitis and related diagnostic aspects.
---
Summary of Talk: Infections involving medical implants represent a unique challenge due to the formation of biofilm in which bacteria are up to a thousand times more resistant to antibiotics than their planktonic counterparts.
Lytic bacteriophages, when active against biofilms, represent a promising treatment, particularly against drug resistant bacteria.
The present communication will focus on the anti-biofilm activity of both commercially available and newly isolated bacteriophages against bacterial strains relevant in the context of prosthetic joint infection.