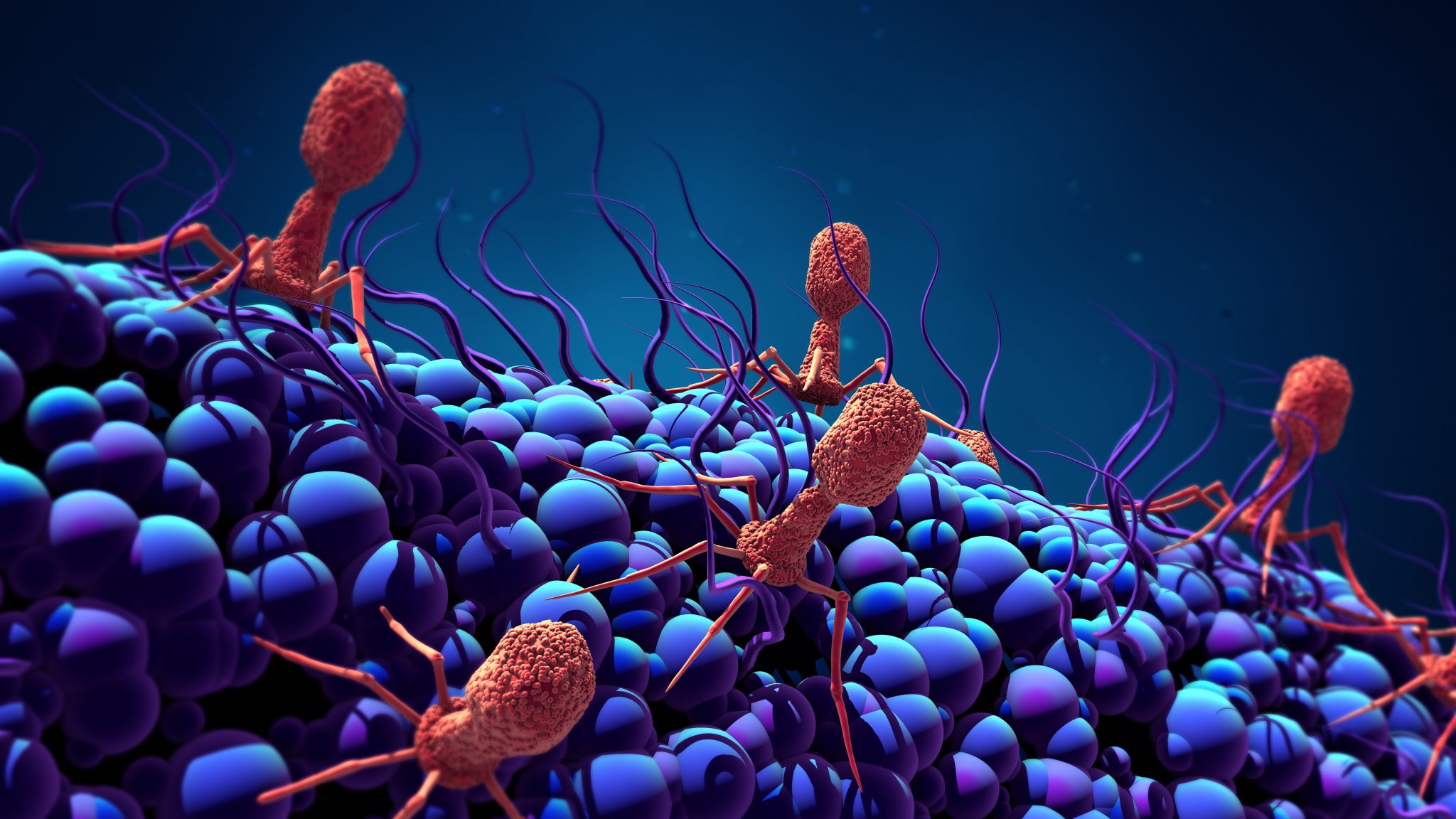 AP-PA02, an experimental phage therapy for people with cystic fibrosis (CF) and chronic Pseudomonas aeruginosa respiratory infections, was well tolerated and reduced the bacterial load in the lungs, according to top-line results from a Phase 1b/2a trial.
High doses of AP-PA02 were associated with durable reductions in bacterial load in the SWARM-Pa study.
Pharmacokinetics data, which refers to the movement of a medicine into, through, and out of the body, also showed effective delivery of the therapy to patients' lungs with minimal exposure in other organs.
These findings support advancing AP-PA02 into a Phase 2b trial to determine its effectiveness over time, Armata Pharmaceuticals, the treatment's developer, reported in a company press release.
Early trial in patients with chronic Pseudomonas aeruginosa infections
"We are pleased to present topline data for our lead multi-phage candidate, AP-PA02, which was evaluated in cystic fibrosis patients in the SWARM-P.a. clinical trial," said Mina Pastagia, MD, Armata's chief medical officer.
P. aeruginosa, a bacteria resistant to antibiotic treatment, commonly infect the lungs of CF patients, with many developing chronic infections. The bacteria also are found in people with non-cystic fibrosis bronchiectasis (NCFB), a chronic and progressive respiratory disorder characterized by airway damage.
An inhalation therapy, AP-PA02  uses viruses called bacteriophages, phages for short, that are capable of infecting and killing these bacteria. AP-PA02 is a mixture of multiple phages, an improved version of an earlier company therapy, AP-PA01, that's designed to have a wider targeting range, greater potency, and to be capable of preventing antibiotic resistance.
The SWARM-Pa trial (NCT04596319), which ended in December 2022, enrolled 29 adults with CF and chronic P. aeruginosa infections.
Patients were randomly assigned to single or multiple ascending doses of AP-PA02 or to a placebo. Study goals were to assess the safety, tolerability, pharmacokinetics, and pharmacodynamics of this cocktail phage treatment through 28 days after a last dose. Pharmacodynamics refers to a therapy's effects on the body.
Exposure to AP-PA02, detected in patients' sputum, increased proportionally with ascending single and multiple treatment doses, Armata reported. AP-PA02 levels also were relatively consistent among patients.
P. aeruginosa load in the sputum was measured at baseline (the study's start) and during the trial. At its end, patients treated with AP-PA02 showed a trend toward a lower bacterial load after 10 days compared with patients given a placebo.
Those with the highest average exposure of AP-PA02 showed a sustained and marked reduction in P. aeruginosa load after treatment through to the the study's end, with both pharmacokinetics and pharmadynamics supporting a significant effect at the highest doses. The doses used were not specified.
Pharmacokinetic "findings confirm that AP-PA02 can be effectively delivered to the lungs through nebulization with minimal systemic exposure," the company reported.
AP-PA02 was well tolerated with a similar profile of adverse events among treated and placebo group patients. Mild and "self-limited" side effects that may be related to AP-PA02 were reported by a few patients, the release noted.
"In addition to our recently completed SWARM-P.a. study, we have line-of-sight to two additional data readouts that can potentially provide new hope to patients suffering from serious and difficult to treat bacterial infections," said Brian Varnum, PhD, CEO of Armata.
Dosing has begun in the Tailwind study (NCT05616221) evaluating AP-PA02 in people with NCFB, the company announced. Treatment safety and effectiveness alone or in combination with inhaled antibiotics are this trial's main goals, and results will help in designing the proposed Phase 2b study of AP-PA02 in CF patients.
"Data from Tailwind, together with our recently completed SWARM-P.a. trial, are intended to provide further evidence of the clinical value of phage therapy as a novel approach for the treatment of chronic, biofilm-related respiratory infections, and will hopefully move Armata one step closer to establishing phage as a new and powerful class of anti-infectives," Pastagia said.
Targeting Phage Therapy 2023 will elaborate on the latest phage clinical trials around the world. Learn about the program.
---
Targeting Phage Therapy 2023 Congress
6th World Conference
June 1-2, 2023 – Paris, France