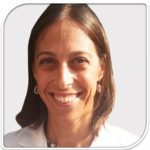 Dr. Anna Pistocchi, Università degli Studi di Milano, Italy, will join the Phage Therapy Congress to present a talk entitled "Investigating the Therapeutic Potential of Phages as Antibacterials and Immunomodulators in a Zebrafish Model of Cystic Fibrosis".
The alarming diffusion of bacteria resistant to the antibiotics currently in use makes urgently need to develop new antibacterial therapies. In this context, the use of bacteriophages to kill bacteria has regained interest. Dr. Pistocchi and her team previously identified four Caudovirales phages able to kill Pseudomonas aeruginosa in liquid culture and biofilm.
Firstly, they validated their antibacterial effects in wild-type and a cystic fibrosis (CF) zebrafish model. Moreover, they demonstrated that phages might be combined with other antimicrobial agents such as antibiotics or immunomodulators, to promote a faster and greater antibacterial action. Finally, they investigated one of the biggest concerns about the use of phages in humans: their inflammatory effects on the host. 
Join the congress to benefit from the experience of professionals like Dr. Pistocchi.
Targeting Phage Therapy 2023
6th World Conference
June 1-2, 2023 – Paris, France