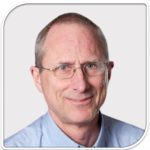 Dr. Anders S. Nilsson, Stockholm University, Sweden, will join the Phage Therapy Congress to present a talk entitled "Modelling Phage Infection Kinetics with the Cocktail Computer Program".
The Cocktail computer program contains several mathematical models of phage infection kinetics including coinfection by two phages. Mathematical modelling may be used as a tool for generating conjectures and hypotheses of complex dynamic kinetics before chemostat experiments or phage therapy trials.
Join the congress to learn more about Dr. Nilsson's talk.
Targeting Phage Therapy 2023
6th World Conference
June 1-2, 2023 – Paris, France