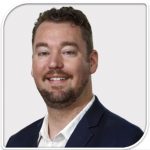 Dr. Austen Terwilliger, TailΦr Labs, Baylor College of Medicine, USA will join the Phage Therapy Congress to present his latest research in a talk entitled "Retrospective outcomes of personalized phage therapy for ESKAPE pathogen".
The emergence of antibiotic resistance is threatening to undermine modern medicine. The problem is compounded by the inherent adaptability of bacteria in the face of intense selective pressures.
Dr. Terwilliger will detail progress following the formation of TAILΦR, a phage center that provides compassionate use personalized treatment for cases of chronic antibiotic resistant bacterial infections.
He will report the pipeline and process of cocktail formulation as well as clinical course and outcomes. The true potential of phage therapy will not be realized until discovery, manufacturing, and regulatory efforts harmonize to rapidly deliver personalized cocktails in a manner that curtails real-time evolution.
TAILΦR is addressing barriers by developing good manufacturing practices (GMP) to significantly reduce time-to-treatment and curating cocktails that anticipate bacterial resistance. Worldwide networks of phage centers will fill a critical treatment void while fueling antibacterial innovation for the most complex and challenging patient cases.
Join the congress to benefit from the experience of professionals like Dr. Terwilliger.
Targeting Phage Therapy 2023
June 1-2, 2023 – Paris, France