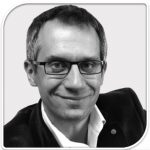 Prof. Tristan Ferry from Hospices Civils de Lyon, France, will join the Phage Therapy Congress to present a talk entitled "The Use of Bacteriophage Therapy for Complex Bacterial Infections: the PHAGEinLYON Experience".
Currently, he is the co-head of the infectious and tropical disease unit in Hospices Civils de Lyon and head of the regional referral center for the management of complex BJI (also called CRIOAc Lyon; https://www.crioac-lyon.fr). His main topic of research is the promotion of innovative treatments, by systemic and/or local administrations mainly in patients with bone and joint infection. He is particularly involved in the promotion and evaluation of bacteriophage/phagotherapy and he has been elected as clinical officer of the new European Society of Clinical Microbiology and Infectious Diseases (ESCCMID; https://www.escmid.org) Study Group for Non-traditional Antibacterial Therapy ESGNAT. He is the investigator coordinator of the first clinical trial investigating bacteriophages in patients with prosthetic-joint infections. 
Pr. Tristan and his team treated 42 patients at this time, mainly patients with prosthetic joint infections, but also with lung infections and with endocarditis. 
Join the congress to benefit from the experience of professionals like Prof. Ferry.
Targeting Phage Therapy 2023
6th World Conference
June 1-2, 2023 – Paris, France