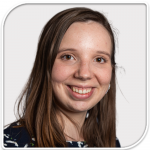 Dr. Jolien Onsea, KU Leuven, Belgium, will join the Phage Therapy Congress to present her latest research on the "The Use of Bacteriophage Therapy for Difficult-to-Treat Musculoskeletal Infections: the PHAGEFORCE Experience".
Jolien Onsea is a biomedical scientist who obtained her PhD entitled 'Fracture-related infection: optimization of diagnostic principles and the development of alternative strategies for prevention and treatment' under the supervision of prof. dr. Willem-Jan Metsemakers.
Currently, she is a postdoctoral researcher at the Trauma Research And Innovation center Leuven (TRAIL) at KU Leuven. One of her focus areas is bacteriophage (phage) therapy for difficult-to-treat (musculoskeletal) infections. She has contributed to the current framework in which phage therapy is applied at the University Hospitals Leuven by establishing a standardized, multidisciplinary approach.
As such, she is the general coordinator of the Coordination group for Bacteriophage therapy Leuven. Furthermore, she is one of the founding members of the Belgian Society for Viruses of Microbes (www.bsvom.be) and is therefore highly involved in research on phage therapy on a national level. Internationally, she has published over twenty peer-reviewed papers and is involved in several international research consortia.
Join the congress to learn more about the potential of phage therapy to learn more about Dr. Onsea's talk.
Targeting Phage Therapy 2023
6th World Conference
June 1-2, 2023 – Paris, France