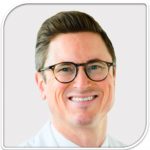 Dr. Willem-Jan Metsemakers, KU Leuven, Belgium, will join the Phage Therapy Congress to present his latest research on the "The Use of Bacteriophage Therapy for Difficult-to-Treat Musculoskeletal Infections: the PHAGEFORCE Experience".
Prof. dr. Willem-Jan Metsemakers is currently Chair of the department of Trauma Surgery of the University Hospitals Leuven (UZ Leuven). His clinical focus is musculoskeletal infection, compromised fracture healing and limb reconstruction in orthopaedic trauma surgery. Within the UZ Leuven he is head of the Care Program for musculoskeletal infections and of the Coordination group for Bacteriophage therapy Leuven.
Join the congress to learn more about the potential of phage therapy and benefit from the experience of professionals like Dr. Metsemakers.
Targeting Phage & Antibiotic Resistance 2023
June 1-2, 2023 – Paris, France