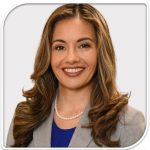 Dr. Mina Pastagia, Armata Therapeutics, USA will join the Phage Therapy Congress to share her expertise and present Armata Therapeutics's latest research in a talk entitled "Safety, Pharmacokinetics, and Antibacterial Activity of AP-PA02 Multi-phage Cocktail in Patients with Cystic Fibrosis and Chronic Pulmonary Pseudomonas aeruginosa Infection (SWARM-P.a. Clinical Trial)".
Armata Pharmaceuticals, Inc. reported topline results from the completed Phase 1b/2a SWARM-P.a. trial evaluating AP-PA02, inhaled multi-phage therapeutic for the treatment of chronic pulmonary Pseudomonas aeruginosa infections in cystic fibrosis patients. 
Dr. Pastagia will present the results of this successful trial during Targeting Phage Therapy 2023.
Targeting Phage Therapy 2023
June 1-2, 2023 – Paris, France