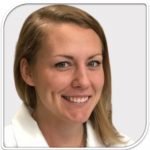 Dr. Jessica Sacher, Phage Directory (USA) and Phage Australia , will join the Phage Therapy Congress (attending remotely) to present a talk entitled "Scaling Phage Therapy, Starting with Phage Australia".
Phages work best when personalized, but personalized medicine is tough to scale. Phage Directory has partnered with Phage Australia to build systems that enable phages to be reproducibly collected, characterized, safety-checked, and deployed in hospitals, and for phage therapy to be monitored in each patient. Dr. Sacher and her team are validating these systems in Australia and making clinical and microbiological protocols and data collection tools available and ready to use, so anyone can implement this system in their own jurisdictions.
Join the congress to benefit from the experience of professionals like Dr. Sacher.
Targeting Phage Therapy 2023
6th World Conference
June 1-2, 2023 – Paris, France